Green Party members came together at their Autumn Conference in support of the private members' bill to stop 'fire and rehire'.
The bill would make the practice, in which workers are dismissed and rehired on worse terms, illegal in the UK. It is proposed by Labour MP Barry Gardiner and supported by a cross party group including Green MP Caroline Lucas.
Greens congregated as the bill was being heard in the House of Commons, in a show of support and solidarity with workers fighting the abhorrent practice.
But despite widespread condemnation of the practice the government whipped its MPs to oppose the private members bill by denying a vote on the practice.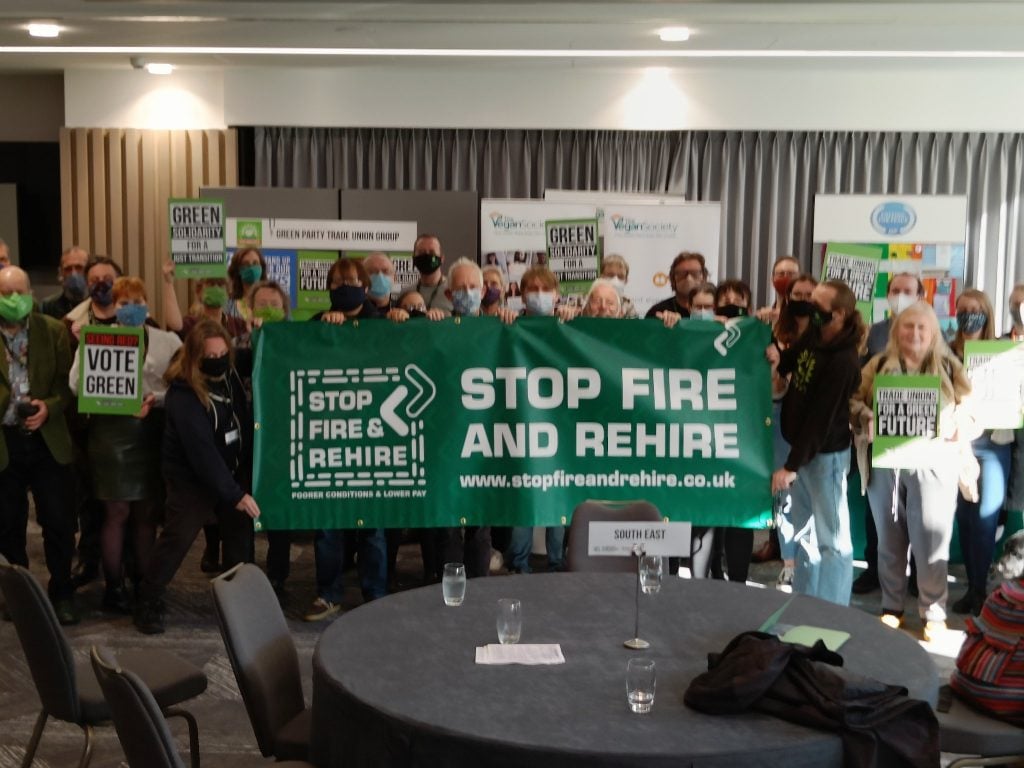 Speaking after the demo, Trade Union Group Communications Officer Martin Francis said:
"I'm proud that the Green Party stands against the practice of fire-and-rehire, and express my full support for Barry Gardiner's bill in parliament today.
"This struggle will continue beyond today, and it is vital that the labour movement and its allies remain steadfast in the fight to eliminate the abhorrent practice of fire-and-rehire once and for all."