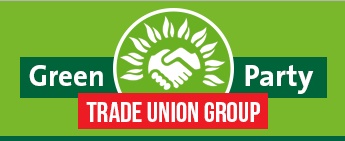 NHS workers are fighting for fair pay, patient safety, and against privatisation – join an NHS 73rd Anniversary event in London or nation wide on 3rd July and make your voice heard.
Join Greens at the demo in central London starting at University College Hospital near Euston, or join one of many events taking place across the city.
It's time we get behind the workers fighting for the future of the NHS as a well-funded, well staffed, truly public service free from the influence of profiteers. After a decade representing more than 15% pay cuts in real terms, we need to turn the tide and Greens can be a part of it.
By joining an event on 3rd July, you are helping to build momentum behind NHS workers' demands for decent pay ahead of what could be a massive campaign. If you haven't already, please commit to attending and ask your local Green Party to promote it too.
If there isn't an event organised near you, why not organise your own? Reply to this email if you want to know more about how you can bring the NHS anniversary celebration to your local area.
In case you missed it, you can now watch a recording of our briefing event with NHS Workers Say No! on 10th June, featuring Jonathan Bartley and GMB rep Edd Mustill.
Thank you so much, and see you on 3rd July!
In friendship,
Green Party Trade Union Group