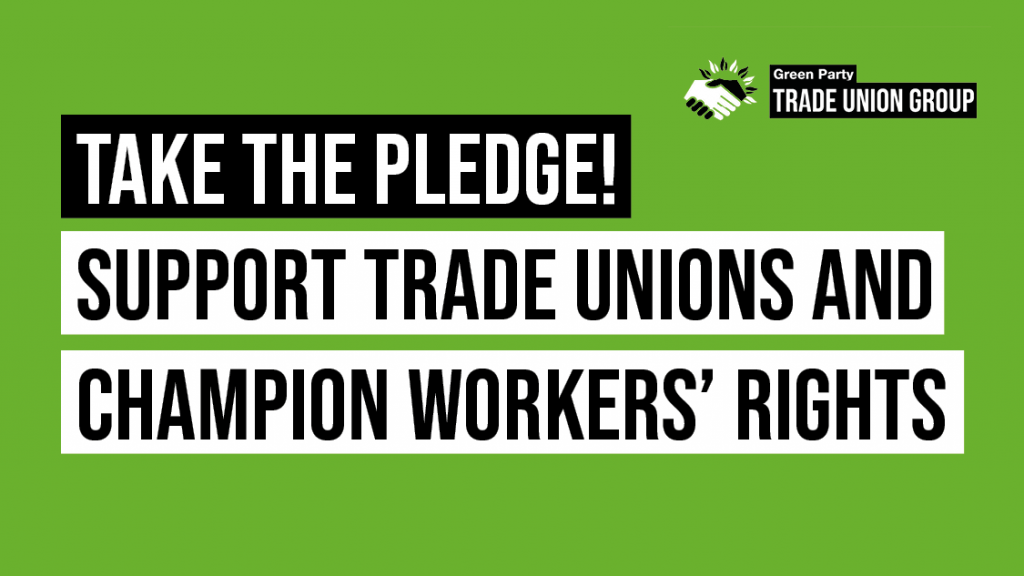 The First Agenda for Autumn Conference 2023 has been published and all members can take part in deciding which motions they think are the most important (and should therefore be heard first) by taking part in the prioritisation ballot.

The deadline for completion is midnight, September 1st.
It is important to fill in the ballot completely with those motions you most want to be discussed at the top and those you least want discussed at the bottom.
Early in the year the GPTU Committee had a number of discussions to help Matthew Hull as Green Party trade Union Liasion Office (TULO) to identify policy gaps and priorities for the early stages of the manifesto drafting process. This fed into two members' meetings where we discussed motions to propose to Autumn Conference, with a particular view to filling manifesto gaps and strengthening the Green Party's public stance on trade union rights ahead of a General Election. GPTU has now submitted the following motions which we ask members to prioritise (the full motions can be found on the First Agenda:
The full motions can be found on the First Agenda.
E27 The Green Party's ambition to build stronger bonds with trade unions

E23 Strengthening Rights for 'Gig Economy' (Platform-based) workers)

E15 Fair pay through collective bargaining
We have also agreed to give support to the following motions:
E21 New deal for carers (The current carers allowance payment needs to be increased to a living wage for the hours of care provided and young carers should have the right to be compensated by government, supported in education and be provided with respite written into law.)

E22 Opposing the Anti-Boycott Bill (Trade union backed campaign. The legislation has major ramifications for international solidarity work, including on workers' rights)

D08 Allowing All Special Interest Groups to Propose Motions. (This would allow GPTU and others to directly proposed motions)

D16 Enabling the Disability Group to fulfil its role in the party. (Allocates resources to ensure that the Party's Disability Group can function adequately. In setting the Party's budget the Executive must provide the necessary funding through to 2025.)
The motion on a Four Day Week has been ruled out of order. It is not therefore in the prioritisation ballot but could be reinstated by Conference,