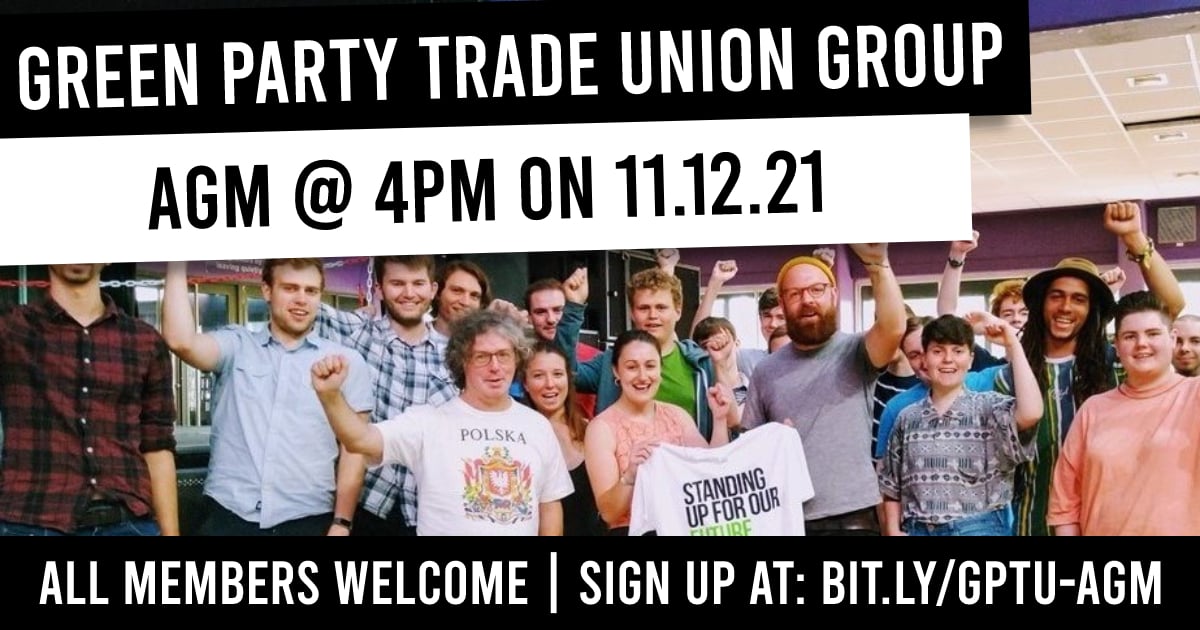 Join our Annual General Meeting at Saturday 11th December at 4pm, via Zoom.
Click below to sign up.
The Green Party Trade Union Group is electing a new committee, and we want you to be a part of it!
Click below to read more about getting involved with the Group, the different roles, and how you can throw your hat into the ring. Click get in touch if you have questions and want to find out more.
Like this page? Why not share it with your friends?